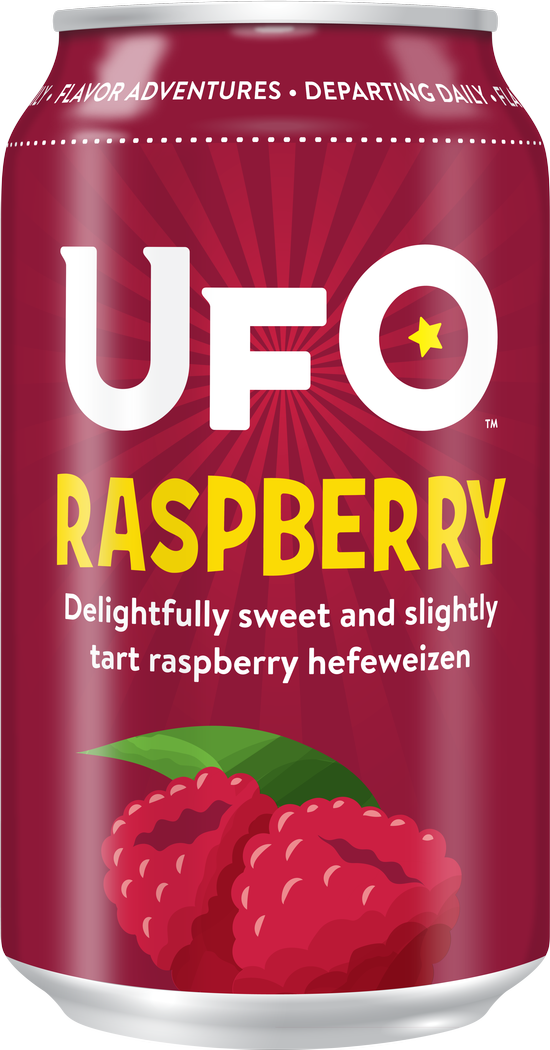 UFO Raspberry
Frambweizen | ABV: 4.8%
Years ago, we brewed a small batch of a traditional Belgian beer called a Framboise, which is fermented with raspberries. It was great on its own, but some crafty employees mixed it with UFO Hefeweizen and realized there was a whole world of raspberry refreshment waiting to be explored. A world of "Frambweizen" if you will.
We developed this raspberry hefeweizen to keep around the epic taste of our "Frambweizen" without having to explain that name to everybody.
Tasting Notes
Natural raspberry flavor is added to this delightfully sweet and slightly tart raspberry hefeweizen to give it a delicate fruit flavor. The raspberries are balanced by the clean, wheat beer taste making it a delicious blend of sweet and refreshing for any season.
Specialty Ingredients: Natural Raspberry flavor
Available In

Draft Only