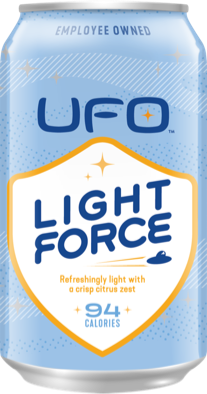 UFO Light Force
White Ale | ABV: 4.0%
Light Force has all the hallmarks of a classic White Ale except for one thing—at 94 calories* it's also a light beer. We had been dreaming about a full-flavored low-cal White Ale for years when we finally set out to make one in 2020. The result is this crushable force of flavor.
*94 calories; 3.0g carbohydrates, 1.0g protein, 0.0g fat per 12 fl. oz
Tasting Notes
Exceptionally light-bodied, Light Force pairs this supreme crispness with a smooth mouthfeel and notes of citrus zest and spice that fill out the surprisingly full array of flavor in this Light White Ale.
Specialty Ingredients: Sweet orange peel, fresh ground coriander
Available In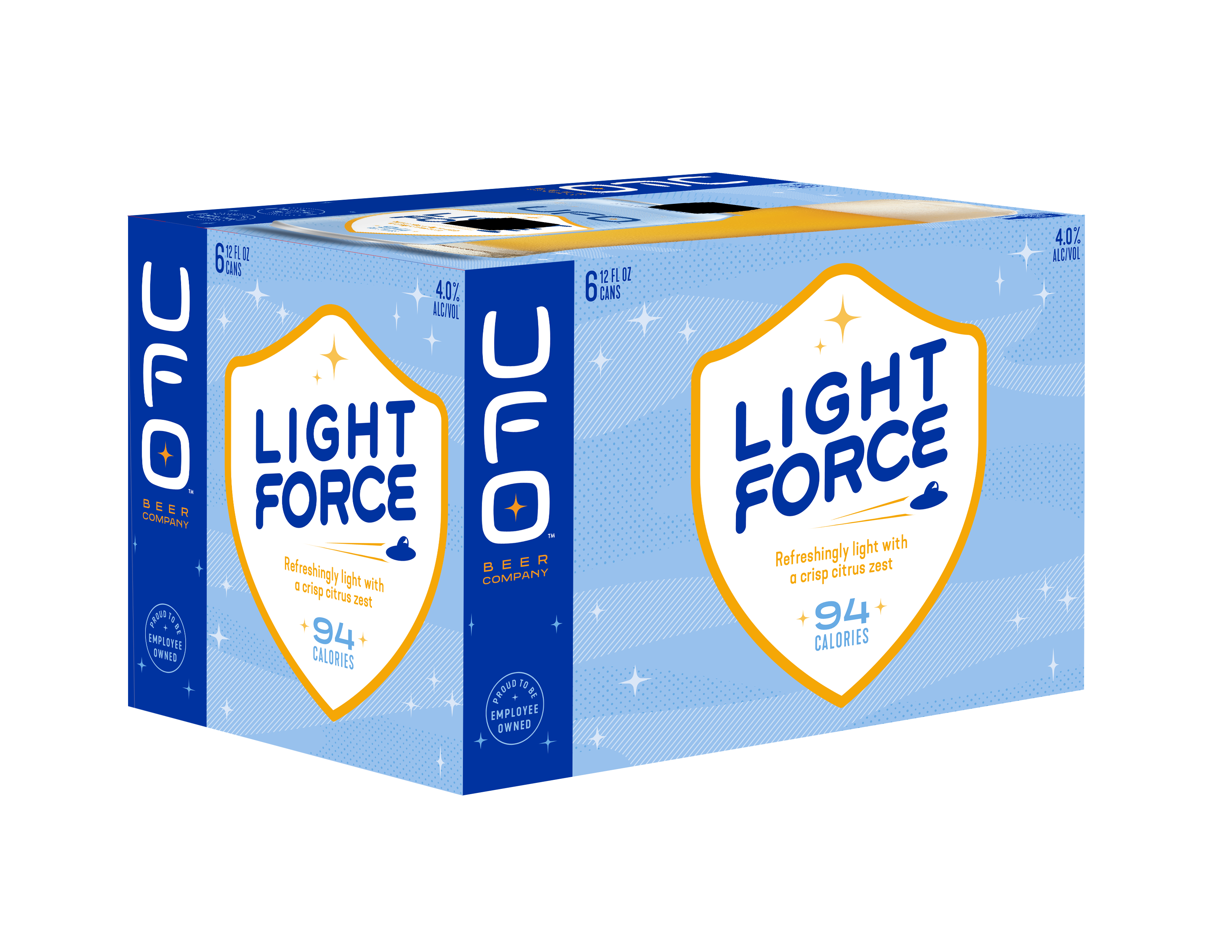 12 oz cans 6 pack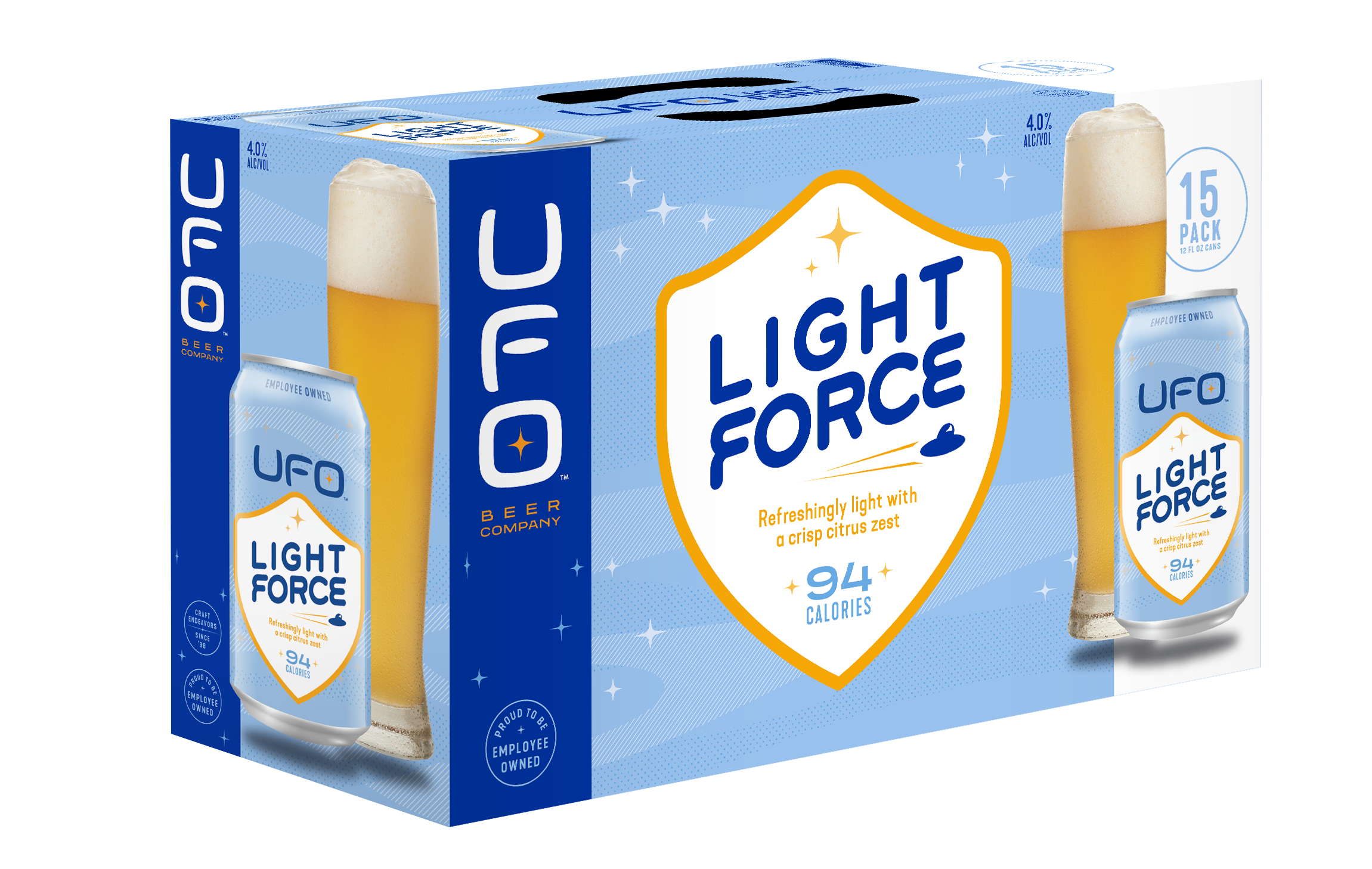 12 oz cans 15 pack

Draft