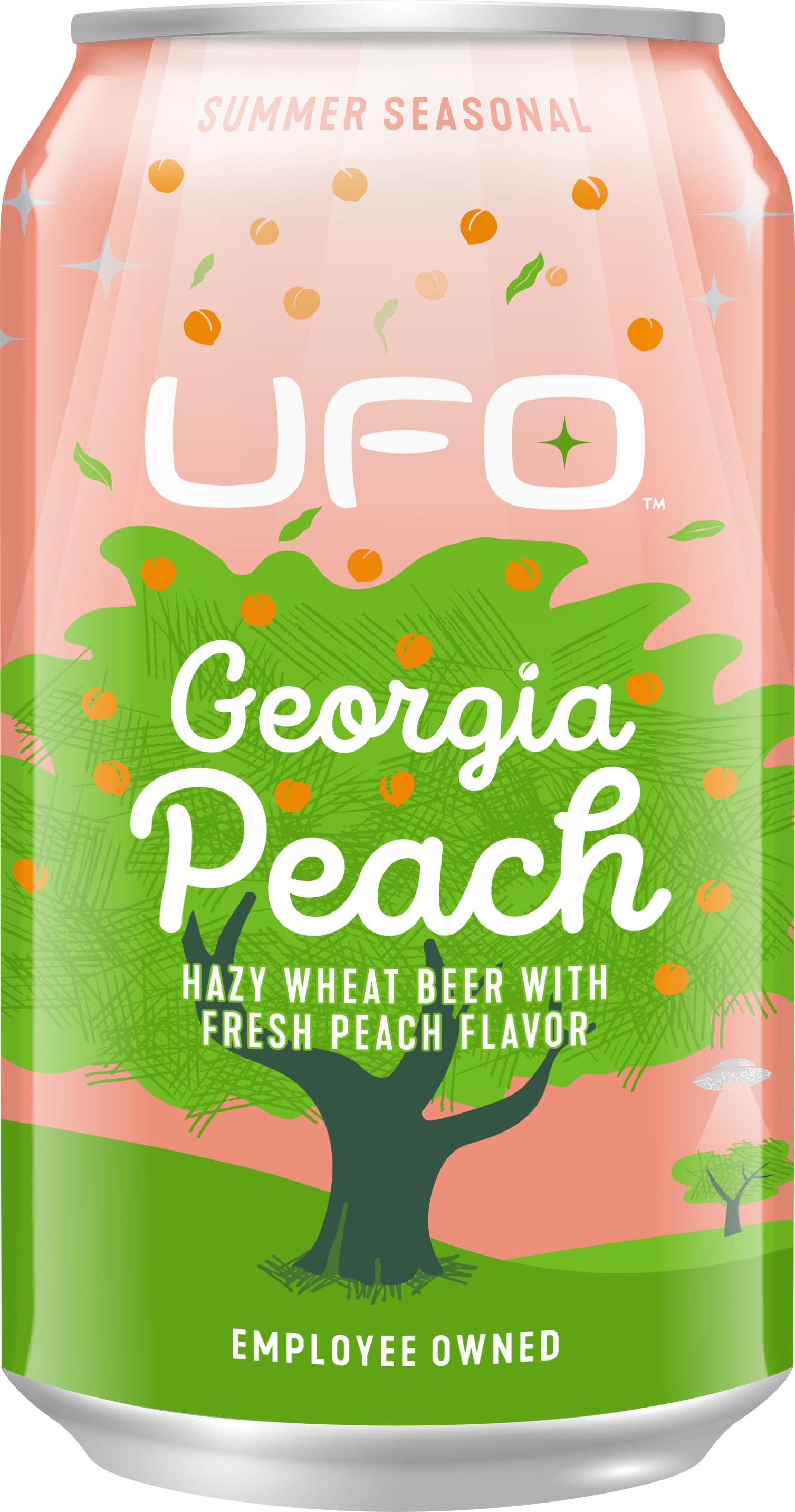 UFO Georgia Peach
Hazy Wheat Beer | ABV: 5.1%
This hazy peach wheat beer is our ode to Georgia's one-of-a-kind peaches. After we first brewed it as a limited release exclusively for The Peach State in 2018, it became the only thing we wanted to drink all summer long. So we brought it back for the season and extended its availability from Georgia to everywhere.
Georgia will always have the market cornered on the best peaches, but everyone deserves the sweet summer flavor of Georgia Peach!
Tasting Notes
On a hot summer day, we can think of no better option to abduct your thirst than this hazy peach wheat beer. A delectable wave of fresh and juicy peach flavor accompanies each sip of Georgia Peach. Just the right touch of sweetness pairs perfectly with a light body and crispness that keep Georgia Peach as a supremely refreshing and satisfying beer for even the most oppressive heat.
Specialty Ingredients: All-natural peach flavor
Available In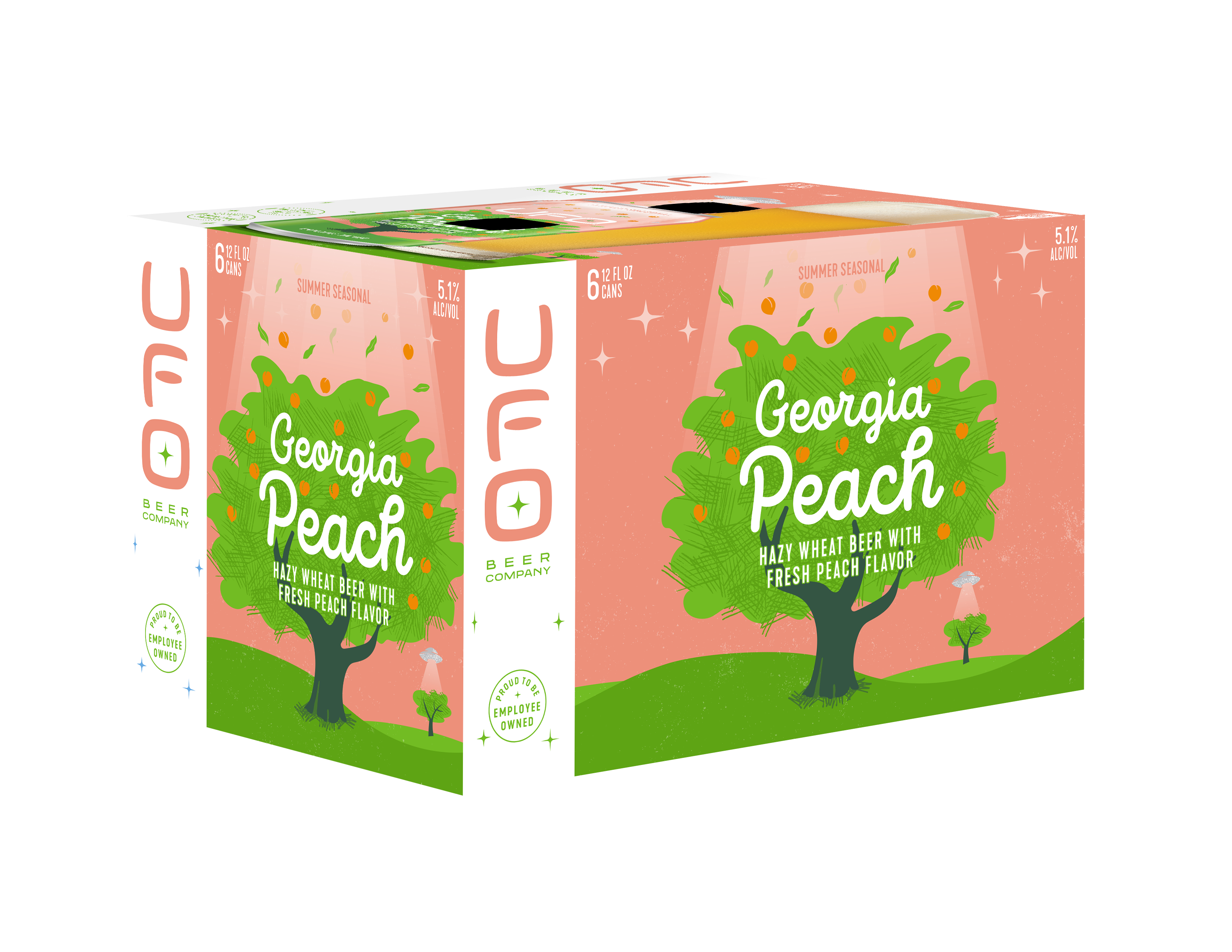 12 oz can 6-pack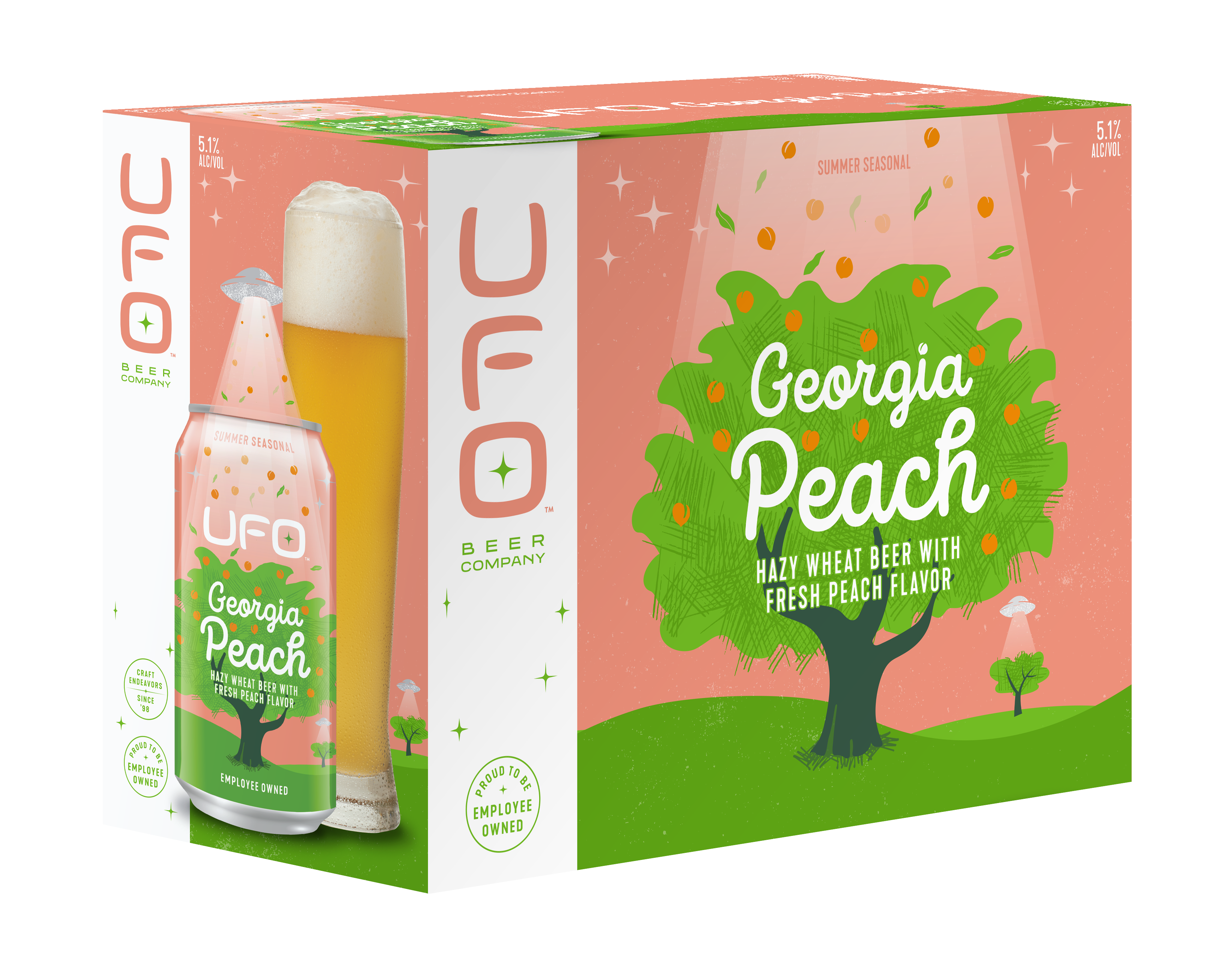 12 oz can 12-pack

Draft